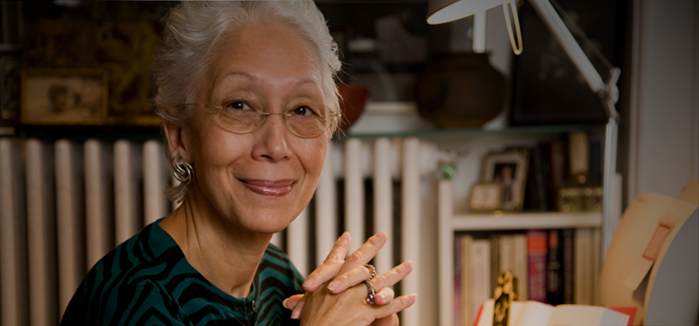 Major Interviews & Appearances
ABC Radio National, Australia, "Translating Layers," Jan. 1995.

BBC Radio, London, in 2001 and March, 2008.

Budapest Week. "There's nothing lost in her translations," by Carl Kovac, Oct. 31-Nov. 7, 1996.

Élet és Irodalom. "Hogyan fordítható a Harmonia caelestis." Interviews on translating Péter Esterházy's Celestial Harmonies, Sept. 13, 2002.

Head of the Hungarian Translation Workshop at the Tenth International Conference on Translation, Barnard College, Columbia University, N.Y., 1996. ("Centering Marginality. Tenth International Conference on Translation," Barnard College, Nov. 15-16, 1996.)

Head of Hunglish into English Workshop at "Exchange: A Conference on the Role of Translation in Corporate Communications," Helpers Hungary Kft. - British Chamber of Commerce, 2007.

Hungarian Radio: Radio Café, "Legal Alien" show, Sept. 13, 2002; Kossuth Rádió, "Nyolc és fél perc", Aug. 24, 2009; Dept. of English broadcasting: various interviews through the years.

Hungarian Television. Mélyvíz, July 30, 1998; Záróra, March, 2008.

HVG (Heti világgazdaság). "Újra divatosak Örkény egypercesei." Article on One Minute Stories by Dóra Sindelyes and András Németh. HVG, No. 10, March 7, 2009.

Further interviews in: Magyar Hírlap, Népszabadság, Népszava, and Vasárnapi Hírek magazin.